The H2O Retailing Group engages in a variety of retail-related business, including department stores, supermarkets, shopping centers, specialty stores and convenience stores, primarily in the Kansai region of Japan.
Number of stores : as of March 1, 2022
Hankyu Hanshin Department Stores, Inc. currently operates a total of 15 department stores, with this business comprised of Hankyu and Hanshin department stores. As Hankyu we have seven department stores in the Kansai region, three in the Kanto region and one in the Kyushu region, and as Hanshin we have four stores in the Kansai region.
We aim for the most enjoyable department store by realizing joyful and affluent lifestyle for customer, enriching their hearts and empowering their future. In order to realize this vision, we are promoting value creation and OMO (Online Merges with Offline) business model.

The Hankyu Umeda Main Store is not only a retailer of goods and services, but it was completely rebuilt to have a grand opening in 2012 as a "theater-like department store" which delivers the cultural value underlying those goods and services. It is the flagship store which serves as the representative face of our corporate group, draws customers from throughout Japan and the world and boasts the largest department store sales in western Japan.

In addition, the Hanshin Umeda Main Store began reconstruction in 2014, with the completed sections of the first phase opening for business in 2018. In 2021 October, most floors of the store started operation except for some sales spaces. On April 6, 2022, the food section on the first basement floor was completed and celebrated its grand opening.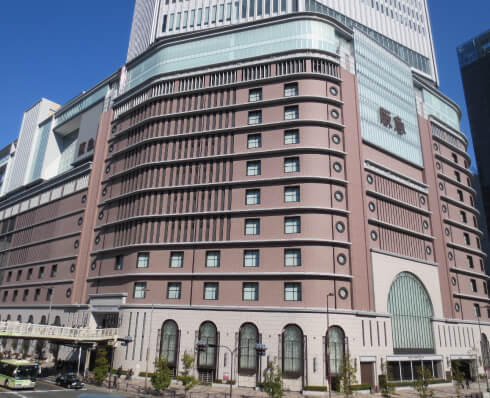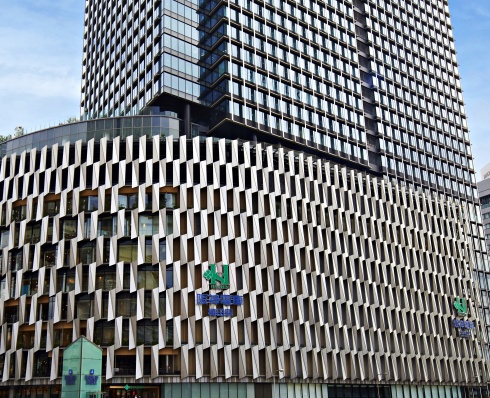 Hankyu
Department Store

11


stores
Hanshin
Department Store

4


stores
Foods are a key area for our group and our ever-growing. Food-related business spans everything from manufacturing and processing to supermarket operation.

Izumiya Co., Ltd., which operates 101 supermarkets (including Qanat Co.,Ltd.and H2O Shopping Center Development Co., Ltd.) located in the Kansai region, is pursuing "Goodly Goods at a Nice Price" through the provision of safe and secure products and services.

Hankyu Oasis Co., Ltd. operates 77 supermarkets in the Kyoto-Osaka-Kobe region. The company strives to develop each store as a high-quality food specialist offering specialization, lively ambience and informative service.
The integration of product management and operation is implemented between these two companies to enable both companies to strengthen competitiveness and profitability.
In addition, the newly joined our group Kansai Supermarket Co., Ltd. has 64 "Kansai Super" stores in Hyogo, Osaka, and Nara prefectures. The company is committed to freshness and quality to enrich our daily table and continues to offer food products at affordable prices.

Furthermore, the group companies themselves manufacture daily dishes, packed lunches, breads, dry foods and other food items sold in supermarkets and department stores, which allows them to provide their products more quickly and efficiently.
Hankyu Kitchen Yell Kansai, Inc. offers food delivery service, the demand for which is on the increase due to eating at home behavior.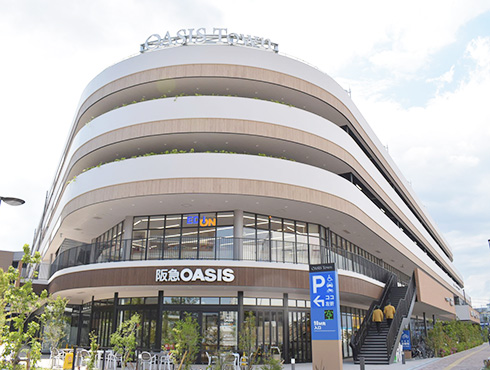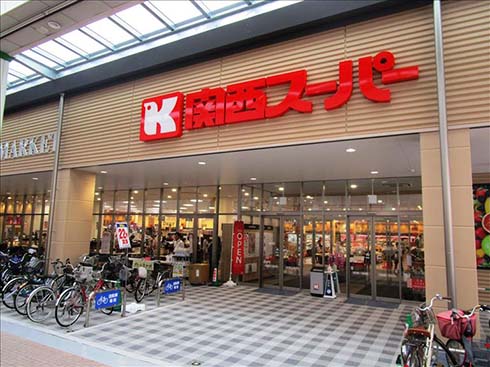 *including Qanat Co.,Ltd.and H2O Shopping Center Development Co., Ltd
Food
manufacturer

5


companies
Food delivery
service

1


company
We undertake a variety of shopping center development, operation and management-related business, including building maintenance services.

Hankyu Shopping Center Development Co., Ltd. performs location and target-specific shopping center development.
In December 2019, "Rakuhoku Hankyu Square" is opened with wider sales area.

H2O Shopping Center Development Co., Ltd. , which was divided from Izumiya in April 2020, will increase its profitability by promoting the shift to shopping center from general merchandise store, and at the same time, we will improve our customer mind share by promoting activities to build strong ties with the local community.
In addition, Oi Development Co., Ltd. operates a business hotel in Tokyo.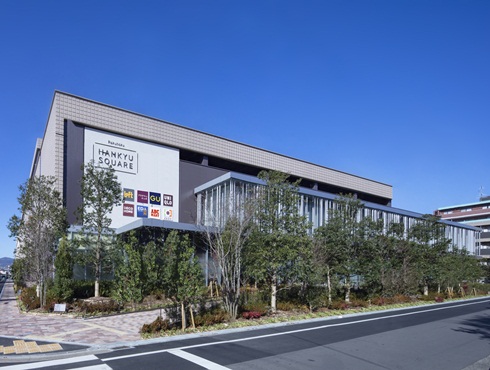 We undertake a variety of other retail-relaed business development, such as convenience stores, cosmetics, furniture and pet supplies.
Companies like F.G.J. Co.,Ltd., which operates "Fruit GATHERING" chain of cosmetics and accessories retail shops, allow us to expand our specialty shop business into commercial facilities outside the H2O Retailing Group.