Business Domain
The H2O Retailing Group operates a variety of retail-related business, including department stores, supermarkets, shopping centers, and hotels, primarily in the Kansai region of Japan.
Number of stores : as of October 1, 2019
Department Store Business
We currently operate a total of 16 department stores, with this business divided primarily between Hankyu and Hanshin department stores. For Hankyu we have eight department stores in the Kansai region, three in the Kanto region and one in the Kyushu region, and for Hanshin we have four stores in the Kansai region. Sogo Kobe changed its name to Kobe Hankyu and Seibu Takatsuki changed its name to Takatsuki Hankyu as of October 1st 2019.

The Hankyu Umeda Main Store is not only a retailer of goods and services, it underwent a grand opening in 2012 as a "theater-like department store" which delivers the cultural value underlying those goods and services. It is the flagship store which serves as the face of our corporate group and which draws customers from throughout Japan and the world.

In addition, the Hanshin Umeda Main Store began reconstruction in 2014, with the completed sections of the first phase opening for business in 2018 and the grand opening of all sections scheduled for fall of 2021.

These two main stores are the hubs of the H2O Retailing Group. In conjunction with the suburban branch stores which we have established in the key centers of the Kyoto-Osaka-Kobe area where we are dominant, our business is widespread and conveniently located, allowing us to continue expanding our dominating market share in the Kansai region.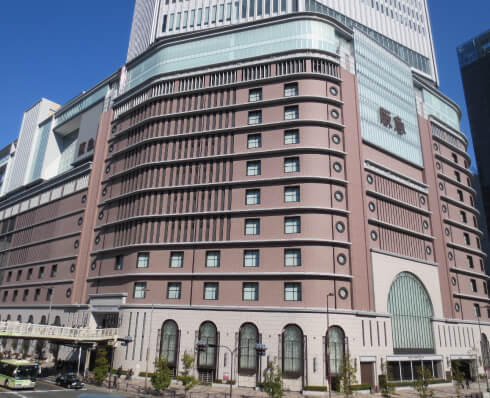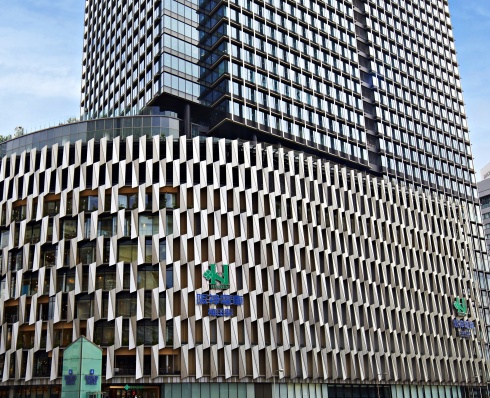 Hankyu
Department Store*

12


stores
Hanshin
Department Store

4


stores
* Includes Kobe Hankyu (former Sogo Kobe) and Takatsuki Hankyu (former Seibu Takatsuki)
Foods are a key area for our group, and our ever-growing, food-related business spans everything from manufacturing and processing to supermarket operation.

Izumiya Co., Ltd. operates 109 supermarkets (including Qanat Co.,Ltd.) located primarily in the Kansai region is pursuing "Goodly Goods at a Nice Price" through the provision of safe and secure products and services.

Hankyu Oasis Co., Ltd. operates 79 supermarkets in the Kyoto-Osaka-Kobe region. The company strives to develop each store as a high-quality food specialist offering specialization, lively ambience and informative service. Joint product procurement and system integration is implemented between these two companies to enable both to streamline their operations.

Furthermore, the companies themselves manufacture daily dishes, packed lunches, breads, dry foods and other food items sold in supermarkets and department stores, which allows them to provide their products more quickly and efficiently.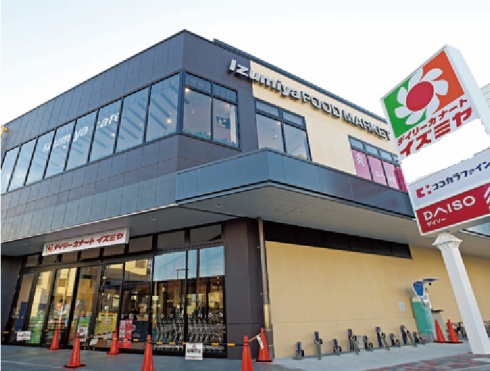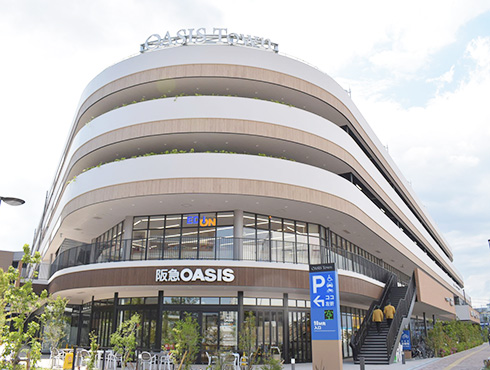 *includes Qanat Co., Ltd.
Food
manufacturer

4


companies
We undertake a variety of real estate development, operation and management-related business, including shopping center operation and building maintenance services.

Hankyu Shopping Center Development Co., Ltd. performs location and target-specific shopping center development, and they operate the shopping centers "MOSAIC MALL Kohoku" and "MOSAIC BOX."

In addition, H2O Asset Management Co., Ltd. promotes the effective utilization of H2O Retailing Group-owned real estate and supermarket business shops, vacant facilities and land resulting from business restructuring and other assets.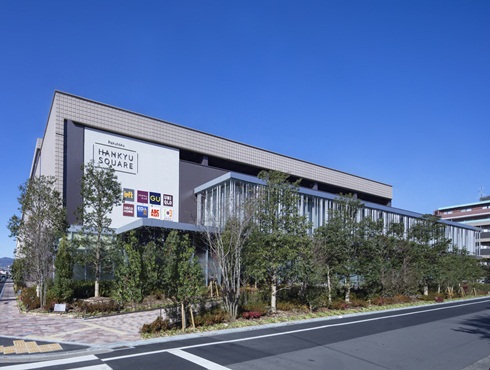 We undertake a variety of other retail-focused business development, such as the business hotel and home-delivery service operation.

Companies like F.G.J. Co.,Ltd., which operates"Fruit GATHERING"chain of cosmetics and accessories retail shops, allow us to expand our specialty shop business into commercial facilities outside of the H2O Retailing