Support the healthy growth (future) of local children who will lead the next generation.
Direction of efforts
We will create a place where children can meet people who will lead them to their dreams.
Creating opportunities for learning through exciting experiences and opening the window of opportunities for children.
Participating in local parenting and supporting family-oriented living.
Izumiya holds "Eco-learning sessions" to teach children in the neighborhood about the importance of nature and the environment and conveys Izumiya's environmental initiatives with actual examples.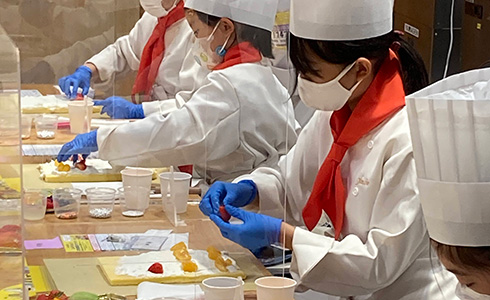 To support families who are going through a hard time raising children during the Covid-19 pandemic, 2 child-rearing mothers who are experts in early childhood education and painting, hold free parent-child craft classes monthly to nurture the creativity of young children and provide a kids' space on the second floor of the Izumiya Nagaoka store.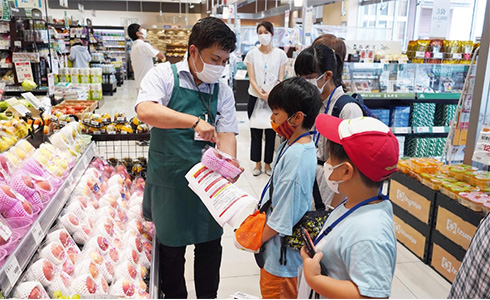 Children's LOBBY, a place for children in Kadoma City, has opened on the third floor of the Izumiya Kadoma store, and is a part of various public-private partnerships implemented by Kadoma City for children, their guardians and other people involved with children, with the aim of becoming a place that closely integrates into children's daily lives.